The Wedding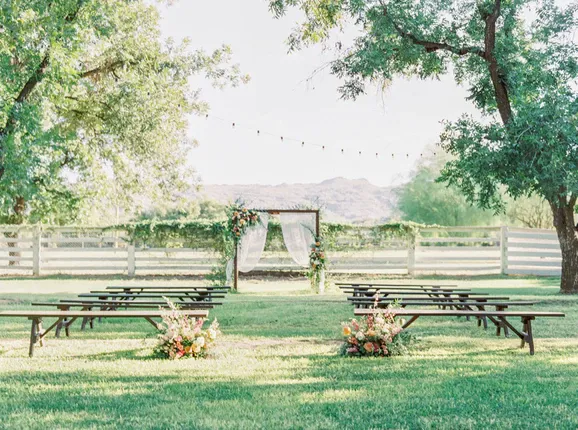 Friday, October 25, 2019
5:00 PM
Attire: Be comfortable!
Ceremony and Reception
The Farm at South Mountain
6106 S 32nd St, Phoenix, AZ 85042, USA
The Farm at South Mountain's Official Website
Link to venue location in Google Maps

The Farm at South Mountain is located in Phoenix, AZ off Southern Avenue and S 32nd Street. This venue is outdoors, and although it will hopefully have cooled down by the end of October, there is a chance it will still be warm! The dress code is to be comfortable, and we understand that if it's hot you probably won't want to wear a three piece suit or a formal gown! Get as dressed up (or down) as you like.
The ceremony will be located on the farm, and the reception will take place adjacent to the ceremony.
Parking is on site, and located directly across the street from the venue. A parking attendant will be there to assist you!
If you have any questions, please contact us via email at: jenericweddingaz@gmail.com
Or you can shoot me a text or give me a ring at (503)830-1543
Thank you for sharing our special day with us, and we look forward to seeing you!

Wedding Party
Taylor Huffman - Maid of Honor
Taylor and Jen met while working together at Postino, and the two bonded over their love of video games, shows, and general nerd culture. Taylor has graciously accepted the role of Maid of Honor, and has taken to the job with gusto. She is a wizard with hair and makeup, and a true jack of all trades. In her spare time she has curated a veritable botanical garden in her Phoenix area apartment, and has endless love for all dogs big and small. She enjoys keeping up with the latest Nintendo releases, playing board games and attending Jen's D&D gaming sessions. In addition to fulfilling her duties as maid of honor, Taylor will be doing Jen's wedding makeup look, and of course providing endless support and love.
Zak Aossey - Best Man
In addition to being the groom's brother, Zak has gladly accepted the role of best man for the wedding! When asked about their childhood, Eric says he fondly remembers the two of them posting up in the back of the their parent's expedition on long road trips to Iowa, setting up a small tv so they could watch Dragonball Z VHS tapes, Ace Ventura Pet Detective, and spend countless hours playing Super Smash Brothers (passions they still have to this day). The two are frequent movie buddies, catching the latest Marvel releases or the new Tarantino film. Besides being Eric's best brother, Zak is an avid card player, playing in card tournaments around the country and the globe! He has infinite love for his dog, Brave, is a certified Harry Potter enthusiast, and is the hardest worker Eric knows.
Our Story
How We Met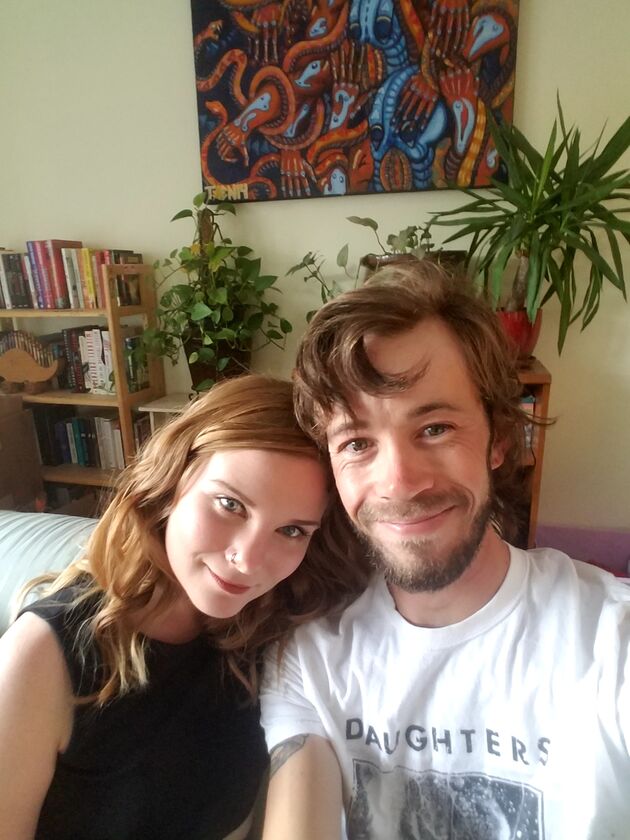 Jen and Eric met back in 2010, within the first week of Jen moving to Arizona! They both worked at Starbucks together, and kept in touch through mutual friends over the years.
They began dating in 2015 after reconnecting via Instagram, and have been together ever since.

The Proposal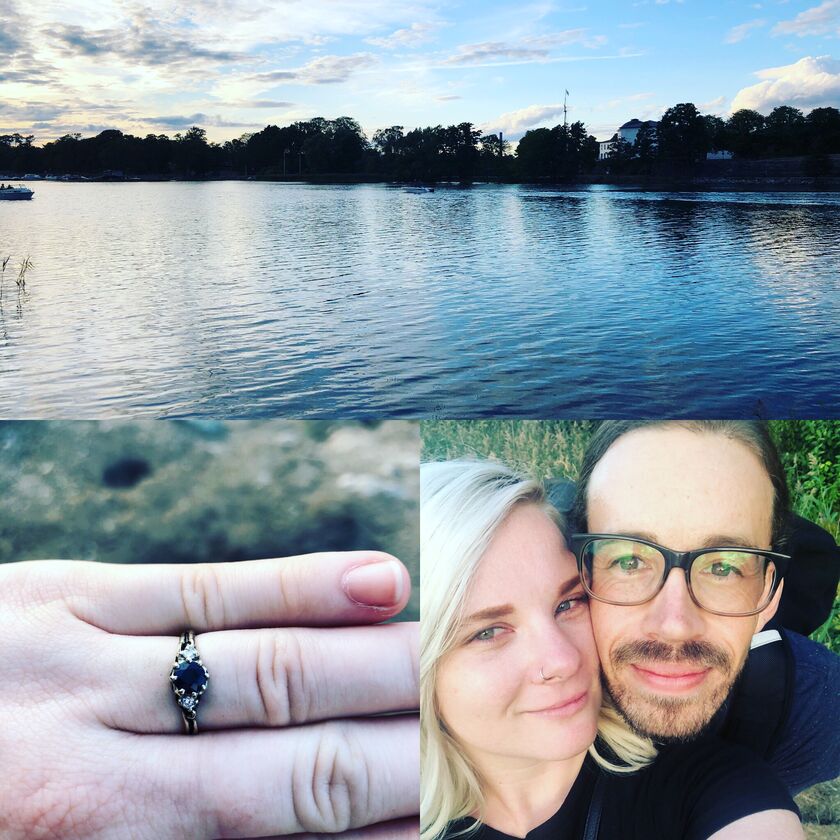 Eric proposed to Jen on August 7th, 2018, in Stockholm, Sweden. The two had planned a summer Scandinavian trip, and after a day spent visiting museums and walking the gardens of Djurgarden, Eric popped the question!